As+
cent
/
De-
scent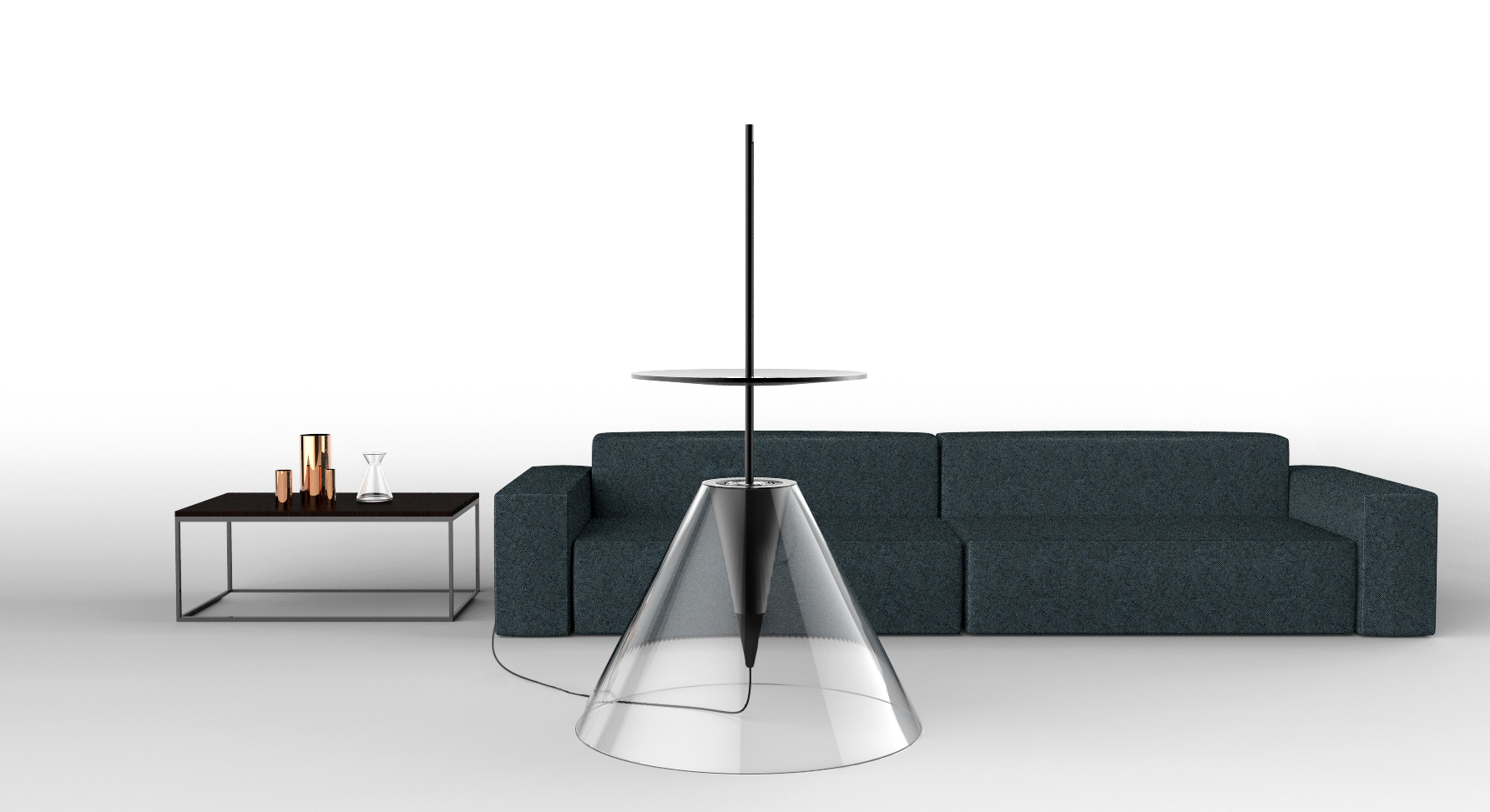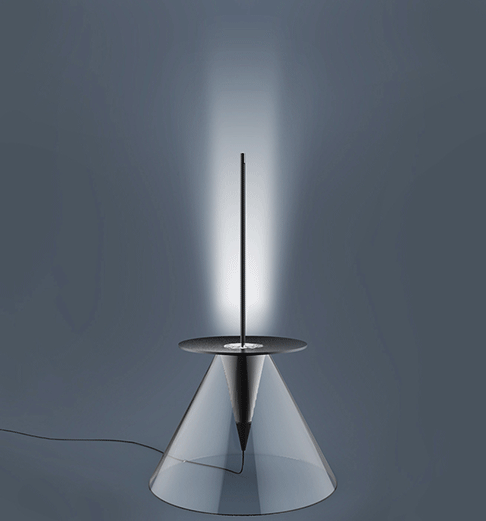 The lamp Ascent/Descent emulates the course and the light of the sun, reintroducing the sun to the home.
In the past, when people worked in the open air, not getting enough sunlight was not an issue for most of the people but today most of us work in an enclosed space the whole day. Especially during winter time one feels tired or even suffers from winter depression. It is proven that cold light can ease the symptoms because it resembles natural daylight which suppresses the melatonin production (sleep hormone). Warm, red light makes one feel relaxed and sleepy comparable to a camp fire or fireplace.
Aside from the biological effect, light possesses a great symbolic meaning and humans are drawn to the light source. For example, everybody gathers around a camp fire or fireplace, as it has been the meeting place for the family over centuries.
Ascent/Descent combines the biological and symbolic effect of light. Its system of two fresnel lenses allows for different light cones depending on the position of the upper lens.
If the shade which encloses the upper lens, is at the bottom the warm-white light illuminates only a small part of the ceiling which illuminates the room indirectly.
The further the shade is moved from the bottom, the brighter, colder and more diffused the light cone becomes thus illuminating the room like a huge panel at the ceiling. This enhances the melatonin suppression.
Although the mere biological effect could be achieved through a light panel, Ascent/Descent incorporates the symbolical meaning of a camp fire. It is not only a lamp but also a furniture that invites the residents to gather around and to start a conversation.
The design takes up the form of the light cone and translates it into the big volume of the glass base, which is half there, half invisible due to its translucency. The inner cone and the shade form visualize the diffusion of light, resembling a torch and a flat bowl.